About us

Promax – Crafting Legacy on Chairs.
On a bright sunny day in 2005, Promax came into to existence with its range of artistically crafted Chairs in the heart of Bangalore. Being a perfectionist ourself, we manufacture chairs of ample varieties which are icons on its own terms. Our vision to move along with the latest trends has made us what we are now. We thrive on innovation. Our collections are exquisite and serves the purpose to fullest. Give a completely new outlook to your space with our finest collection of chairs.

Our collection of Chairs cuts across various categories like Boss Chair, Cafeteria Laminate and Tables, Cafeteria PVC, Cafeteria, Dining Chair, Employee Mash Range, Employee Chairs, Lounge Chairs, Multi Seat Banquet and Office Revolving Chairs. All our products are from the best raw materials are crafted by the best craftsmen from all across the country. You can sense the difference with our range of products. With each passing day, we chase greatness, but with our feet firmly on the ground. With a state of the art design lab and a renowned designer team, we produce one of the finest set of Chairs you'll ever find.
Our Chairs at your Space – Nothing looks better.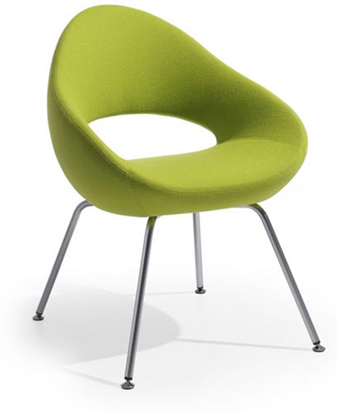 Our Vision
Providing our customers with a positive experience while interacting with Promax. Continually improving in all that we do, especially as it affects quality and safety.

Our Mission
Meet customer expectations. Be an innovative market leader in its chosen markets. Provide customers with superior value through the delivery of high quality products and services.